Description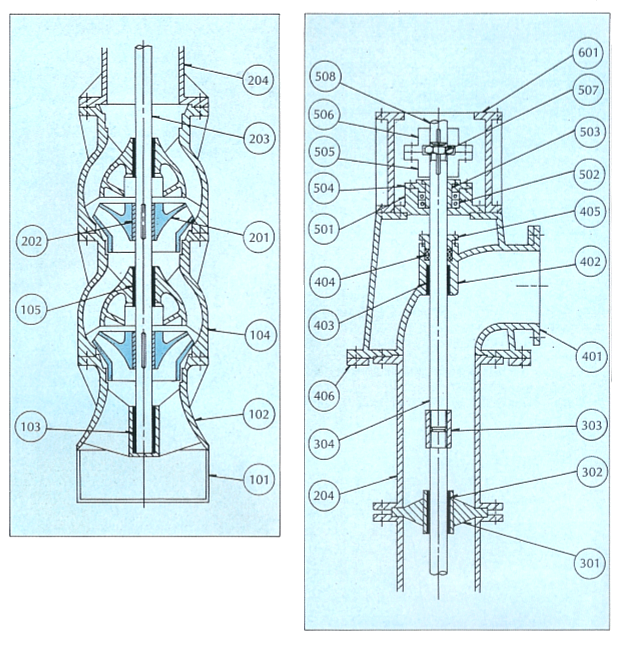 Application:
Deep-well irrigation used.
Factory water supply.
Firefighting used.
Air condition circulation water used.
Pressurize used.
Flood control works / fishing pound used.
Construction:
The HTS vertical muiti-stages centrifugal pump consists of impeller sets, column pipe sets,discharge elbow and motor sets.
Strainer:Made of stainless. Pevent small solid block inside the impeller.

Suction bell:Suction base is made in the shape of bell to prevent friction.

Impeller base:Design in the shape of canal to gain the highest efficiency.

Impeller: Close mixed-flow impeller. The impeller is processed precisely to match

with the pump case closely All impellers are dynamic and static balanced, working

steady.

Pump shaft :Made of stainless: SUS 410/304/316, and processed precisely.

Column:Made of carbon steel. There're flanges on the two sides to connect other

accessories. The length of the column adjusts by the deepth of the well.

Retainer: additional steady bearing housing while the columns are too long.To prevent

the interval between the pump shaft and the head shaft is too far.To maintain working steady.

Elbow:Design precisely to reduce the waste of efficiency. The frame is strong enough to

support the motor from the top and column w/pump cases from the bottom.